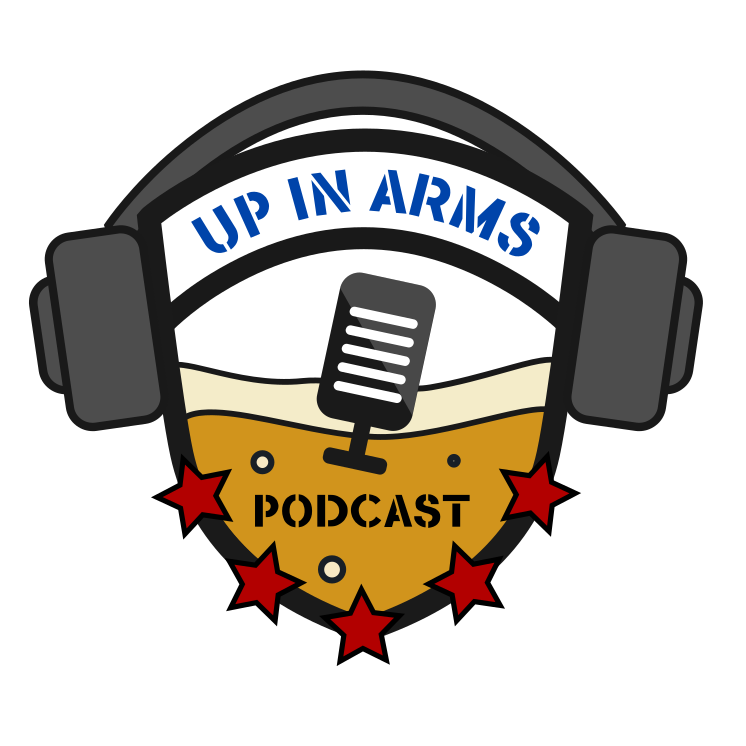 Today's episode consists of:
R. Kelly goes to jail for underage abuse.
Jussie Smollet's official charges posted.
Robert Kraft's arrest for taking apart in a prostitution ring.
Trump opens rice trade with China.
O'Really has calendar made in his liking.
Texas schools installing facial recognition, and armed guards.
Cal Berkley conservative student physically attacked for being conservative.
Air Force drone sensor operator poses as CIA agent to impress girl friend.
iTunes: "The Up In Arms Podcast"
Spotify: "The Up In Arms Podcast"
IG: upinarmspodcast
FB: @upinarmspodcast
Check out our friends at:
http://pantherislandbrewing.com
The Trucking Couple
https://www.youtube.com/channel/UC39vd45Vq061vjjOH_qGYug
https://www.facebook.com/MaintainerNation/
FB (@MaintainerNation @MaintainerHumor)

http://www.tommymacfoto.com
IG: tommymacfoto

And our friends at,
Listen To The Last BARRACKS TALK Podcast
Military Veterans Army Navy Marine Corps Air Force Iraq Afghanistan Trump Snowflake Liberal Conservative Podcast Apple Google Veteran Active Duty Deployed Drones America United States China North Korea United Kingdom Australia Israel Russia Syria Vegas Texas Maryland Ohio Obama Barrack Kim Hollywood talk radio election flight line coffee java microphone audio engineering patriot
Share
|
Download(

Loading

)