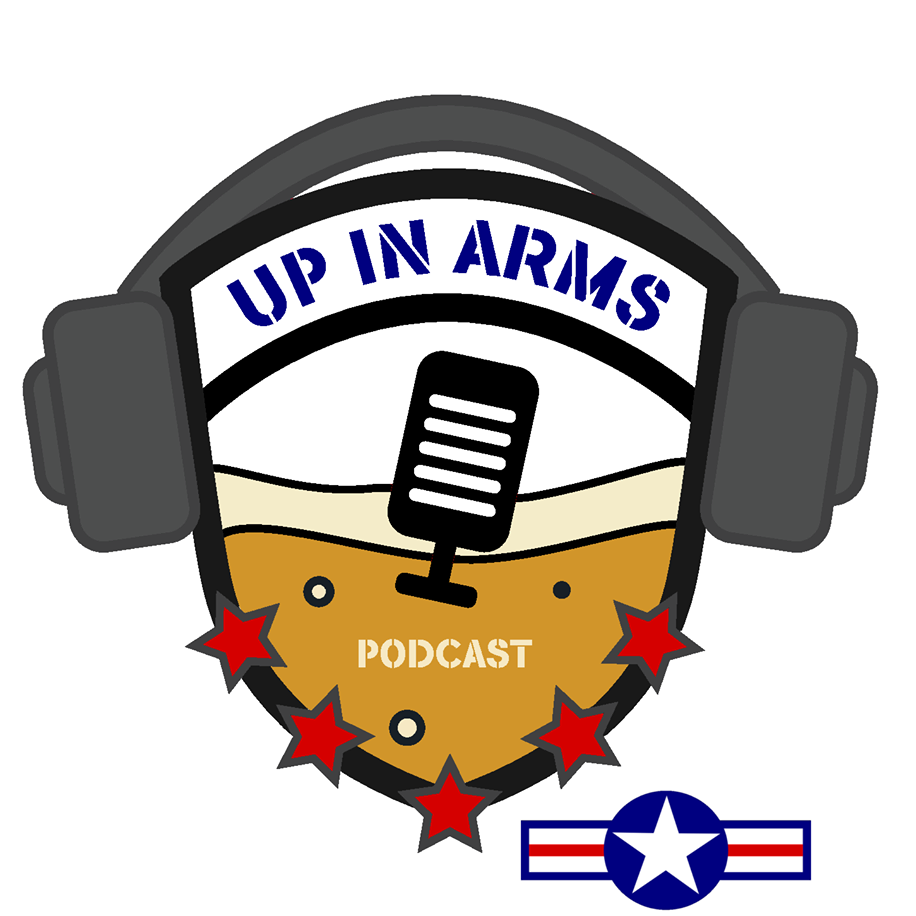 Episode 34: What's New With The NFL, UFC, Killer Straws, Social Food Chain Talk, And So Much More!
Aug 5th, 2018 by upinarmspodcast
iTunes: "The Up In Arms Podcast
Spotify: "The Up In Arms Podcast"
IG: upinarmspodcast
FB: @theupinarmspodcast
Twitter: @upinarmspodcast
Check out our friends at:
http://pantherislandbrewing.com
https://www.facebook.com/MaintainerNation/
FB (@MaintainerNation @MaintainerHumor)

http://www.tommymacfoto.com
IG: tommymacfoto

Listen To The Last BARRACKS TALK Podcast
Check out Toaden's Website And Podcast!

http://www.MediaLitterSandwich.com/
https://MediaLitterSandwich.Podbean.com/
Help PTSDog fund his book PTSDog: Post Traumatic Stress Disorder and the Service Dog right now!
Donate Directly!
https://www.gofundme.com/lets-publish-ptsdog
PTSDog Facebook
https://www.facebook.com/PTSDog/
PTSDog Website
SOSRA & Warrior Service

FACEBOOK: https://www.Facebook.com/SOSRABand/
WEBSITE: http://www.SOSRAband.com/

FACEBOOK: https://www.Facebook.com/Warrior Service/
WEBSITE: http://www.WarriorService.org/

DV Farm Amazon Smile URL
https://Smile.Amazon.com/ch/47-4963369
DV Farm (GoFundMe)
https://www.GoFundMe.com/DVFarm-Org
DV Barracks (DV Forum)
DV Store
DV Farm
The Tag Line: trump, politics, obama, hillary, comedy, conservative, liberal, news, trending, military, veterans, navy, air force, marines, army, soldier, sailor, airman, iraq, afghanistan, operation iraqi freedom, operation enduring freedom, africa, sports, lebron, michael jordan, podcast, facebook, guns, gun, google, apple, amazon, best news, community, school, college, autonomous cars, radio, technology, science, joe rogan, adam carolla, money, freedom, america, american, national anthem, new york city, las vegas, assualt rifle, general mattis, president, united states, movies, movie
Share
|
Download(

Loading

)